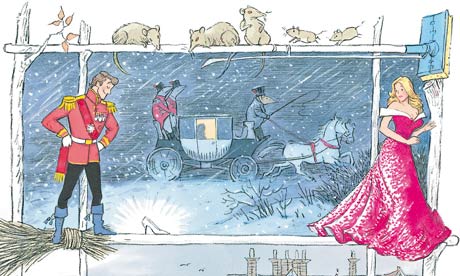 Cinderella in Autumn: A new short story by Hilary Mantel, illustrated by Posy Simmonds is a holiday gift from The Guardian.

Mantel also wrote Wicked parents in fairytales for the Guardian back in October, a nice companion piece to her story.

I love the Guardian. And someone or someones there loves fairy tales, bless them.

Edit: The Fairy Tale Cupboard-another great fairy tale blog that focuses on happenings and things in the UK--also shared links to the story today. See What happened to Cinderella?