Our next entry in the
Fairy Tale Gifts 2012 Giveaway
is from Julie:
Only five on a list is difficult! Some of my picks:
1.
Mermaid: A Twist on the Classic Tale
by Carolyn Turgeon. I loved her last book,
Godmother: The Secret Cinderella Story
, a take on "Cinderella." I'm really looking forward to seeing how she reimagines "The Little Mermaid."
2.
Breadcrumbs
by Anne Ursu. I read this one about a year ago and loved it. I'd love a paperback copy.
3.
Calamity Jack
by Shannon Hale. The sequel to
Rapunzel's Revenge
, this graphic novel examines the backstory of Jack, of beanstalk fame. I'm obsessed with anything Hale writes; I'm sure her grocery lists are gorgeous. (From Heidi: If you ever have the opportunity to hear Shannon Hale present at a conference or booksigning, don't miss it. She's great!)
4.
Once Upon a Time: The Complete First Season DVD
--Does anything get better than Robert Carlyle as Rumpelstiltskin?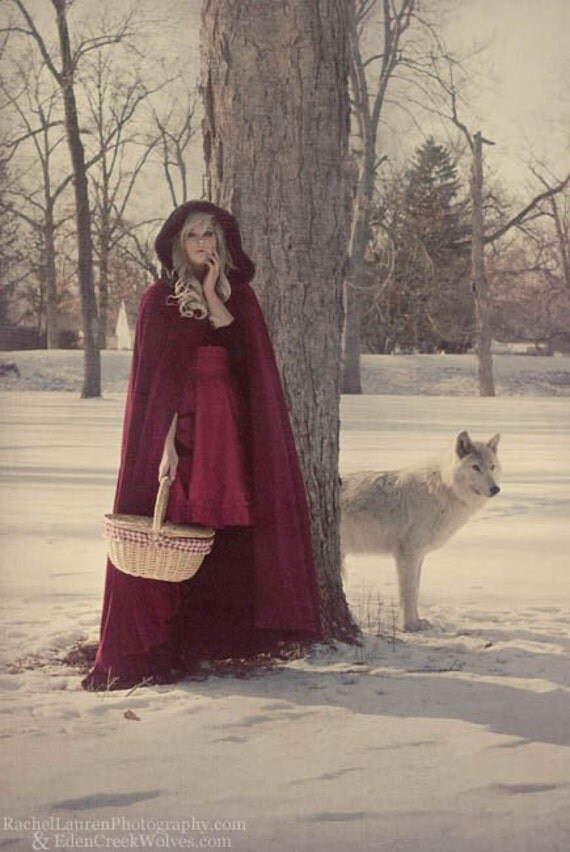 5.
A red riding cape from Etsy
--because Little Red is a fashion icon.